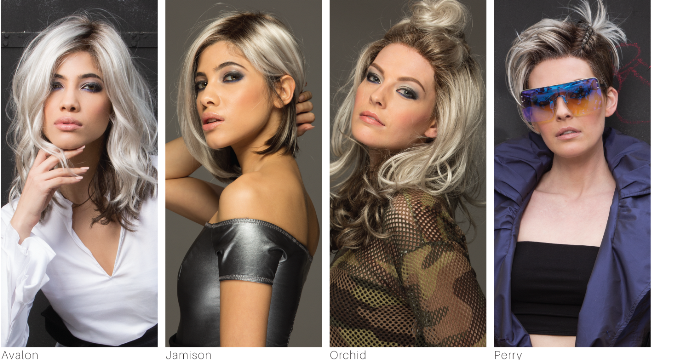 Icy Shadow combines natural and cool tones, for an
overall rooted ashy, silver blonde mane with a rich brown
layer underneath. The shadowy brown layer gives this
color a subtle edginess, for a look that is both powerful
and dynamic.
Chocolate Smoke is as delicious looking as it sounds and
guaranteed to turn heads. This rich brown color features a
subtle twist of fine slate blue highlights, creating a positively
intriguing look.
Step into a mythical beauty trend for hair color with our
new Lilac Haze. Pastel highlights are paired with smoky
gray, creating a smoldering look that brings the runway
to the streets.